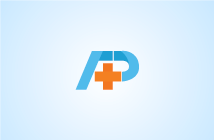 NIBUCID-100MG
(10)
Composition:
NIMESULIDE-100MG

Group Name:
NSAIDS-ANTIPYRETIC/ANALGESICS
Manufacturer:
CTL PHARMACEUTICALS- PHARMA "A" DIV
Product Details
NIMESULIDE
MECHANISM OF ACTION : It is a weak inhibitor of PG synthesis and there is some evidence to indicate relative COX-2 selectivity. Antiinflammatory action may be exerted by other mechanisms as well, eg. reduced generation of superoxide by neutrophils, inhibition of PAF synthesis and TNF release, free radical scavanging, inhibition of metalloproteinase activity in cartilage.
USES : It is used primarily for short-lasting painful inflammatory conditions like sports injuries, sinusitis and other ear-nose-threat disorders, dental surgery, bursitis, low backache, dysmenorrhea, postoperative pain, osteoarthritis and for fever.
PHARMACOKINETICS : It is almostly completely absorbed orally, 99% plasma protein bound, extensively metabolized and excreted mainly in urine with a hallife of 2-5 hours.
ADVERSE EFFECTS :
Gastrointestinal (epigastralgia, heart burn, nausea, loose motions)
Dermatological (rash, pruritis)
Central (somnolence, dizziness)
CONTRAINDICATIONS AND PRECAUTIONS :
Hepatotoxicity, Nephrotoxicity
SOURCE : ESSENTIALS OF MEDIAL PHARMACOLOGY, KD TRIPATHI
Substitutes

(25X10S')
Manufacturer:

MAGNUS PHARMA-ASTRAL DIVISION

(10)
Manufacturer:

NEPAL PHARMACEUTICAL LAB LTD.

(25X10'S)
Manufacturer:

CHEMIDRUG INDUSTRIES P. LTD.

(10)
Manufacturer:

LOMUS PHARMACEUTICALS PVT LTD.

Manufacturer:

S.R. DRUG LAB, NEPAL

(20X10'S)
Manufacturer:

BIOGAIN REMEDIES P. LTD.