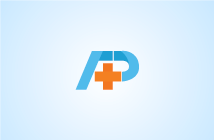 BIONAP GEL 15GM
Composition:
NAPROXEN GEL-10%W/W

Group Name:
NSAIDS-ANTIPYRETIC/ANALGESICS
Manufacturer:
BIOGAIN REMEDIES P. LTD.
Product Details
Naproxen
A to Z Drug Facts
Naproxen

Action
Indications
Contraindications
Route/Dosage
Interactions
Lab Test Interferences
Adverse Reactions
PrecautionsPatient Care Considerations
Administration/Storage
Assessment/Interventions
Patient/Family Education

(nay-PROX-ehn)EC Naprosyn, Naprosyn,
Naxen, Apo-Naproxen, Novo-Naprox, Nu-NaproxNaproxen SodiumAleve, Anaprox, Anaprox DS, Naprelan,
Apo-Napro-Na, Apo-Napro-Na DS, Novo-Naprox Sodium, Novo-Naprox Sodium DS, Synflex, Synflex DSClass: Analgesic/NSAID
Action Decreases inflammation, pain and fever, probably through inhibition of cyclooxygenase activity and prostaglandin synthesis.
Indications Rx: Management of mild to moderate pain, symptoms of rheumatoid or osteoarthritis, bursitis, tendonitis, ankylosing spondylitis, primary dysmenorrhea, acute gout. Naproxen (not naproxen sodium) also indicated for treatment of juvenile rheumatoid arthritis. Delayed-release naproxen is not recommended for initial treatment of acute pain because absorption is delayed compared to other naproxen formulations. OTC: Temporary relief of minor aches and pains associated with the common cold, headache, toothache, muscular aches, backache, minor arthiritis pain, pain of menstrual cramps, and reduction of fever. unlabeled use(s): Sunburn, migraine, PMS.
Contraindications Allergy to aspirin, iodides or any NSAID; patients in whom aspirin or other NSAIDs induce symptoms of asthma, rhinitis or nasal polyps.
Route/Dosage
Naproxen
Rheumatoid Arthritis, Osteoarthritis, Ankylosing Spondylitis
ADULTS: PO 250 to 500 mg bid; maximum dose of 1.5 g/day should be used short term only. Delayed-release: PO 375 to 500 mg twice/day. Controlled release: PO 750 to 1000 mg once daily. Individualize dosage. Do not exceed 1500 mg/day. Suspension: PO 250 mg (10 mL), 375 mg (15 mL), or 500 mg (20 mL) twice daily.
Pain, Dysmenorrhea, Bursitis, Tendinitis
ADULTS: PO 500 mg initially, then 250 mg q 6 to 8 hr. Do not exceed 1250 mg/day.
Juvenile Rheumatoid Arthritis
CHILDREN: PO 10 mg/kg/day in 2 divided doses. For children requiring suspension, 2.5 mL bid can be given for weights of ³ 13 kg; 5 mL bid for weights of ³ 25 kg, or 7.5 mL bid for weights of ³ 38 kg.
Acute Gout
ADULTS: PO 750 mg, followed by 250 mg q 8 hr until the attack subsides.
Naproxen Sodium
Rheumatoid Arthritis, Osteoarthritis, Ankylosing Spondylitis
ADULTS: PO 275 to 550 mg bid. May increase to 1.65 g for limited perods.
Acute Gout
ADULTS: 825 mg initially, then 275 mg q 8 hr prn. Controlled-release: PO 1000 to 1500 mg once daily on the 1st day, then 1000 mg once daily until attack has subsided.
Pain, Dysmenorrhea, Tendinitis, Bursitis
ADULTS: PO 500 mg initially, then 275 mg q 6 to 8 hr prn. Do not exceed 1375 mg/day. Controlled release: PO 750 to 1000 mg once daily. Individualize dosage. Do not exceed 1500 mg/day.
Interactions
Anticoagulants: May increase effect of anticoagulants because of decreased plasma protein binding. May increase risk of gastric erosion and bleeding. Lithium: May decrease lithium clearance. Methotrexate: May increase methotrexate levels.
Lab Test Interferences May falsely increase urinary 17-ketosteroid values; may interfere with urinary assays for 5-hydroxy-indoleacetic acid.
Adverse Reactions
CV: Edema; weight gain; congestive heart failure; alterations in blood pressure; vasodilation; palpitations; tachycardia; chest pain; bradycardia. CNS: Headache; dizziness; drowsiness; vertigo; lightheadedness; mental depression; nervousness; irritability; fatigue; malaise; insomnia; sleep disorders; dream abnormalities; aseptic meningitis. DERM: Rash; urticaria; purpura; skin eruptions. EENT: Visual changes; tinnitus; rhinitis; pharyngitis, stomatitis. GI: Constipation; heartburn; abdominal pain; peptic ulceration and bleeding; nausea; dyspepsia; diarrhea; vomiting; anorexia; colitis; flatulence. GU: Glomerulonephritis; interstitial nephritis; nephrotic syndrome; acute renal insufficiency and renal failure; dysuria; hyperkalemia; hyponatremia; renal papillary necrosis. HEPA: Increased liver function test results. HEMA: Increased bleeding time; leukopenia; thrombocytopenia; granulocytopenia; eosinophilia; ecchymosis. RESP: Bronchospasm; laryngeal edema; dyspnea; shortness of breath.
Precautions
Pregnancy: Category B. Lactation: Excreted in breast milk. Elderly patients: Increased risk of adverse reactions. Children: Rx: Safety and efficacy in children < 2 years of age have not been established. OTC: Do not give to children < 12 years of age except under the advice and supervision of a physician. Cardiovascular disease: Drug may worsen CHF and may decrease hypertension control. Concomitant therapy: Do not use naproxen sodium and naproxen concomitantly; both drugs circulate as naproxen anion. GI effects: Serious GI toxicity (eg, bleeding, ulceration, perforation) can occur at any time, with or without warning symptoms. Hepatic impairment: May need to reduce dose. Renal impairment: Assess function before and during therapy because NSAID metabolites are eliminated renally.

PATIENT CARE CONSIDERATIONS


Administration/Storage
Give with meals, milk or antacids.
To facilitate dosing accuracy, for juvenile rheumatoid arthritis use suspension only.
Store in tightly-closed, light-resistant container at room temperature.
Assessment/Interventions
Obtain patient history, including drug history and any known allergies.
Obtain baseline assessments of pain and ability to perform activities of daily living.
Review baseline CBC, renal and hepatic studies and coagulation studies.
For patients on long-term therapy, history of GI or renal disease, monitor liver function test results, serum creatinine, hematocrit, hemoglobin and platelets.
Carefully monitor patients also receiving anticoagulants or thrombolytics. Be alert for GI bleeding.
OVERDOSAGE: SIGNS & SYMPTOMS Drowsiness, nausea, heartburn, vomiting, indigestion, seizures
Patient/Family Education
Tell patient to take with milk, meals or antacids; follow with ½–1 glass of water to reduce GI upset.
Advise patient to shake oral suspension before measuring.
Explain that it may take 2 to 4 wk with naproxen and 1 to 2 days with naproxen sodium for anti-inflammatory effects to occur. Peak analgesic effect may occur in 1 to 2 hr.
Caution patient that use with aspirin, alcohol, steroids and other GI irritants may cause increased GI upset.
Instruct patient to report the following symptoms to physician: Visual problems, abdominal pain, symptoms of gastric bleeding.
Caution patient to avoid intake of alcoholic beverages and smoking.
Advise patient to use caution while driving or performing other activities that require coordinated motor movements and mental alertness.
Books@Ovid
Copyright © 2003 Facts and Comparisons
David S. Tatro
A to Z Drug Facts
Substitutes